3 ways to groom your eyebrows(1)
Released on Nov. 11, 2017
Not sure where your brows should start and end? Just find a chopstick or pencil and get started.
1. Place the chopstick vertically along the nose until it meets the eyebrow. Tweeze anything that falls before this line.
2. To find the arch, slant the chopstick upward from the outer edge of your iris.
3. Slant the chopstick just beyond the outer corner of the eye.
How to groom your eyebrows?
1. Brush all hairs upward with an eyebrow grooming brush or dry toothbrush, then use tiny scissors to trim any tips that stick out.
2. Using a slanted tweezer, pluck strays from beneath your brow to help elongate and slim the face. Grab hairs at the base to avoid painful tugging. Follow the natural curve of your eyebrow.
3. Sharpen the shape: Your eyebrow should arch at a spot above the outer edge of your iris. Carefully remove only the stray hairs below the peak -- never dig into its middle.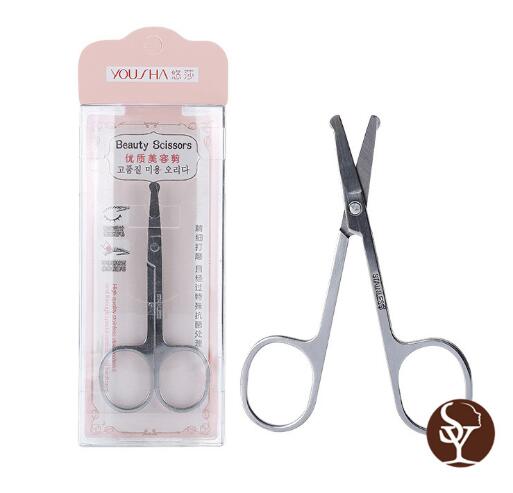 As a China eyebrow scissor manufacturer, we can not only supply eyebrow scissor , we also provide eyebrow stencils and eyebrow trimmer with high quality and competitive price.