Different needs determines the choice of cotton pad
Released on Jun. 14, 2017
Cotton pads can be used in many fields. Here I will introduce some uses.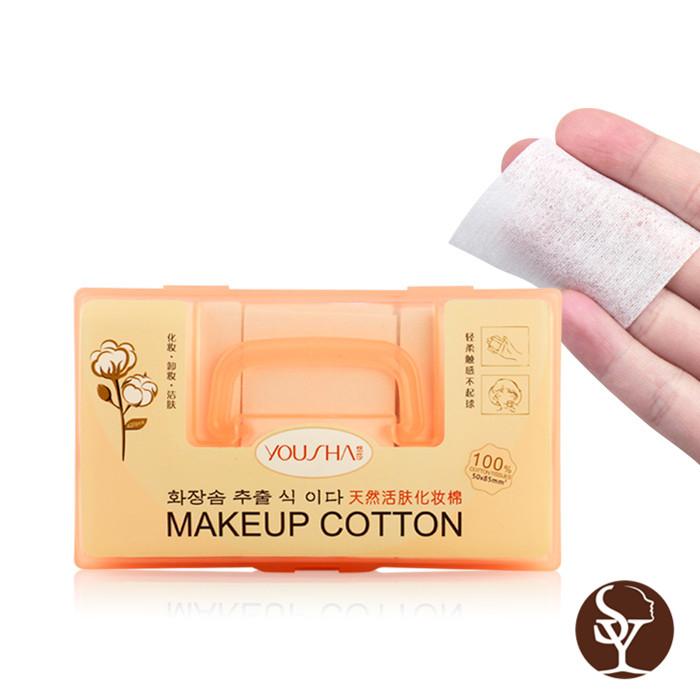 Clean and remove makeup:
You should select pure fiber cotton. The fiber is relatively hard, and is easy to pull the skin. While makeup products contain lubricating ingredients, they can reduce this friction.
For the toner:
You should choose the thickest pure cotton pad. We need more toner, so the cotton pad must has the highest absorbent capacity.
For the essence and the emulsion:
You should choose relatively thin pure cotton. Cotton pad plays a role - import. The thin make up cotton has enough absorption and penetrate, while the thick may waste.
For the mask:
You should choose pure fiber cotton or non-woven cotton pad. The two fit with the skin is good, you can form a sealed environment to promote the absorption of mask nutrition, while preventing the fall of the mask.
For the eye mask:
You should select no pressure side of the cotton pad. Because the eyeball arc is large, it need to be more tight and gentle fit. Whether it is pure cotton or pure cotton fiber cotton, can tear to the thinnest on OK.