The difference between eyebrow razor and eyebrow trimmer
Released on 02 Dec. 2017
Eyebrow razor:
Eyebrow razor will remove irrational eyebrows. But it is to remove the hair shaft. The hair roots and hair follicles are still left in the epidermis. Eyebrow razor doesn't cause more pain when shaving eyebrows.
Eyebrow trimmer:
Eyebrow trimmer will trim the irregular eyebrows neatly. The edge of the scissors is very sharp, so be careful don't to hurt the skin. You have to master the techniques and efforts in the process of pruning. That way you can repair the eyebrows the same length and the effect of natural.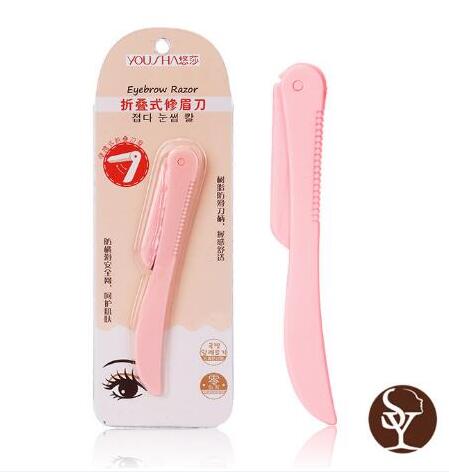 We wholesale China eyebrow trimmer and eyebrow razor with high quality. Looking forward to your purchase!